Images do not capture particular moments, nor do they comment on the absence of what is represented. Rather, they show the presence of what was feIt as a presence of the awareness that is concerned with the causes [aitía] and principles [archai] as described by Aristotle in the first book of his Metaphysics. Images are projections of sensations. They image our conceptions and feelings, giving us an idea of the world we have seen and thought.
Jürgen Partenheimer, (Munchen, 1947). Hoewel het werk van Partenheimer binnen de traditie van het postminimalisme of de conceptuele abstracte kunst kan geplaatst worden, heeft het er een heel eigen plaats verworven.
Dwars tegen alle hedendaagse kunstontwikkelingen in heeft zijn 'metafysisch abstracte' kunst zich ontwikkeld tot een onmiskenbaar persoonlijk universum, waarin tekeningen, schilderijen, sculpturen en kunstenaarsboeken hun plaats vinden.
Na zijn deelname aan de Biënnale van Parijs in 1980 was zijn werk o.a. te zien op de Biënnale van Venetië, in het Museum of Modern Art in New York, het Stedelijk Museum in Amsterdam, het Gemeentemuseum in Den Haag, het IVAM in Valencia, de Fundacion Miró in Barcelona, de Kunsthalle in Bern, de Nationalgalerie in Berlin en het Museum Ludwig in Keulen.
In 1986 was hij reeds eerder te gast in het Museum van Hedendaagse Kunst in Gent voor de tentoonstelling Signaturen.
E R G O P E R S U I T G A V E N


À la rêveuse matière, tweedelige uitgave met etsen van Jürgen Partenheimer en teksten van Francis Ponge. Twee uitvoeringen: een luxe-uitgave van 24 exemplaren met zeven etsen van Partenheimer (€ 2.400), en een editie van 24 exemplaren met twee etsen (€ 900).
Gedrukt op vélin d'Arches 200 g. Afmetingen : 28 cm x 36 cm.
Elk boek is in het colofon en onder het frontispice gesigneerd door Partenheimer.

À la rêveuse matière verscheen samen met de tentoonstelling van Partenheimer La robe des choses (The guise of things, Het gewaad van de dingen) in S.M.A.K. (Gent) tijdens de zomer van 2002.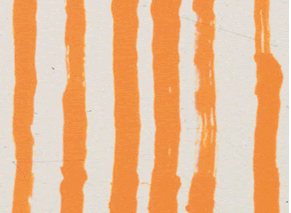 cover
De slapende goden | Sueños y otras mentiras, een livre de peintre met gedichten van Cees Nooteboom en lithografieën van Jürgen Partenheimer verschijnt in de zomer van 2005 bij Ergo Pers. Het is een tweetalige uitgave waarin het minimalisme van Partenheimer subliem geplaatst wordt tegenover de poëzie van Nooteboom. Het boek bevat vijf lithografieën (gedeeltelijk in kleur), een suite van twee gesigneerde lithografieën en een doorlopende ets op de kaft. De oplage van deze editie bedraagt achtenveertig genummerde exemplaren, waarvan vierentwintig met een Duitse vertaling van Ard Posthuma, en vierentwintig met een Franse vertaling van Jan H. Mysjkin en Pierre Gallissaires. Alle exemplaren werden door de dichter en de kunstenaar in het colofon gesigneerd. Prijs € 1.300.
'He who fails to complete his observations repeats what has already been seen...'

Cees Nooteboom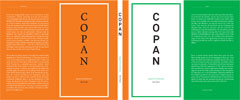 C O P A N, São Paulo, 2006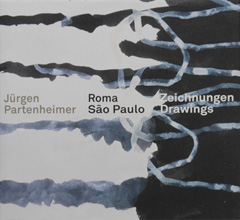 C O P A N, Diario Paulistano. Bilingual text edition of the Sao Paulo Diary. Published by the Kunsthalle Karlsruhe, 2006. 'Texts in which artists speak about their work are rare. Most artists speak only in the language of their art. They know the difference between speaking "about art", as art critics and theorists do it, and speaking "as artists",which can never be objective.The best texts are those that speak specifically from the experience of the artistic situation and describe the artist's experience frankly and unsparingly.
As an artist's text, Copan belongs to this rare genre. Its value lies not in any immediate comprehensibility for the reader, but rather in the closeness of what is spoken to what is done.The paradox of Partenheimer's text lies in his ability to track his own experiences almost continuously and at the same time open them up for reflection. This is the city, which comes in through the window of the apartment in which Partenheimer is drawing. However, it is of crucial importance to understand why it does not enter as such in the artist's field of vision, but presents itself framed by a splendid panoramic window which dominates the entire space of the apartment, the architectural precision of which must perforce be taken into account, given its crucial role in taking in the view it provides. What I mean to say is that, to all intents and purposes, the violence exerted by the metropolis upon the artist's senses is filtered and purified by the aesthetic treatment conferred upon it by the architecture of the Copan (as designed by Oscar Niemeyer). And this relationship between architecture and what is urban produces a fundamental difference – for, since it is not any ordinary window, the world we see outside it, through it, undergoes a transfiguration.'
Jan Thorn-Prikker Cover

Special edition of 10 copies, with inserts, collages and some drawings. Slipcase.
Jürgen Partenheimer | Roma - Sao Paulo | Zeichnungen Drawings, 2003/2005, /Richter Verlag 2006.
Metaphysische Landschaft. Katalog zur Ausstellung im Nietzsche-Haus, Sils-Maria, Schwabe Verlag, Basel, 2007.
Über den Unterschied zwischen Branding und Werk oder Das freiwillige Exil der Unabhängigkeit, Edition Copernicus Texte, 2007.